Life Can Change – Radically! – Overnight
February 21, 2005 . . .
I was up working until 11:30 PM – an early night for me at that time.  I remember that evening well.  I closed the lid on my laptop, left it sitting on the couch, turned off the lights and went to bed.
I don't recall anything about the night of sleep I had but I will never forget waking up – opening my blurry eyes, hearing something that jarred me awake.
"What is that?  What's going on?"
In seconds it became clear.  It was Tara, my wife, screaming "The house is on fire!  Fire!  The house is on fire!".
Looking out our bedroom door all I could see was an orange glow I'll never forget.
I jumped out of bed, entered the hall that lead to our living room and saw our entire living room and kitchen engulfed in flames, floor to ceiling.  I shut the hall door, we grabbed our daughters – aged 4 months and 2 years – and exited our home to safety.  Soon after the police arrived, then the fire department but it was too late.  What wasn't destroyed by fire was ruined by the putrid smell of smoke – a unique smell unlike any other.
Of course it was devastating.  It wasn't just the place we lived that was lost – it was everything – furniture, clothes, books, food, photos – everything.  And because our vehicle was parked in the carport just outside our home it essentially melted too.  Everything,  gone.
It was a shock unlike any I've experienced . . .
And it proved to be a life-changing experience in a profoundly positive way.
We weren't happy when this happened.  It's not like I'm some unusually happy guy that puts a positive spin on every rosy thing that happens.  Not even!  And if we'd come home to this our outlook may have been different.  But getting out alive, with our daughters unharmed . . . and then having our community rally around us . . . and having the opportunity to move forward in life . . . it's something we celebrate.  It's the KNOWING that just about any tragedy could strike us and we'll get through it.
The home that was lost was a rental (lesson to share: if you're a renter, please have rental insurance.  As-if losing everything wasn't enough we were also sued by our landlord's insurance company which cost us another $30,000 to settle.)  But because of what I was able to accomplish with Internet marketing we bought our first home, and now our second and we paid that debt too so we could just get on with life.   For the record, the fire wasn't our fault but when you face a company with powerful lawyers you realize it's a bet to them and the legal system is a game to be played.
Here's the deal . . . I've accumulated a lot and created a lot.  My intent was to sell it and I just haven't.  It's great information and this just seems like the perfect time to "let it go".  I could piece it all out – and trust me, this is about 5% of what I have to share – but I'm ready to move on, so here you go (and don't miss the PS below).
Here's what's included in Firesale Numero Uno
Business Documents (All documents, 1 Zip)
This is a collection of PLR documents I purchased, have used in my own business but I've never sold them. I'm not, I can't, convey PLR rights but you can use them personally.Includes the following forms:
1. Company Profile
2. My websites
3. Products and Services
4. My Affiliate Programs
5. Affiliate Programs I Belong To
6. Services I Pay For
7. Business Associates
8. Business Backup Details
9. Annual Cash Journal Overview
10. Client Information Sheet
11. Emergency Exit Strategy
12. Standard Operating Procedures

Business Process Mapping Guidelines (PDF and MMAP Versions)
This is a mind map I have used to help map out the processes I use in my business.  Unless you have defined processes you don't really have a business.  This will help you define what you do so that others can do it for you!
Email Marketing Secrets (DOC Version)
This is a brain dump on how to be successful with email marketing.  I've never released this – there's good information here but it just never became a product.
Fear, Anger, Frustration Report (DOC Version)
It's easy to identify the wants and needs of a market – and write to those needs – when you recognize how people communicate those wants/needs through 4 basic emotions.  I think I've included this material in a product but it's a great excerpt that includes how to take a public statement of frustration, for example, and turn that into a headline (or bullet point) that leaves the reader thinking "Hey, that's exactly what I need!"
FourHourWorkWeek (PDF and MMAP Versions)
This is my personal mind-map of Tim Ferris' book. If you've read the book you'll find this a useful reference and reminder of the concepts.
From Zero To Profit – How To Make Your First $1000 Online (DOC Version)
This is high-quality PLR I purchased from Jimmy D Brown.  Private label rights are NOT transferred to you but this includes some great, actionable information.
High Response Traffic 2-map (PDF Version)
High Response Traffic was intended to be a series of products that teach you how to get traffic that is low-risk and high-response.  I only ran this program once and it's something I should fully develop.  Basically it outlines how to create a front-end product/report designed to sell people into a bigger ticket product/service.To be clear this only includes visual of the workflow – it's not the complete program.
List Vending Machine – 5 Ways To Make Money With Email Messages (DOC Version)
This is another high-quality PLR piece I purchased from Jimmy D Brown.  Private label rights are NOT transferred but this includes 5 different types of messages you can, and should, use to sell products and services.  Like everything from JDB it's clear, practical and step-by-step.  You will find it valuable for generating ideas on what you can write to members of your list.
The Newbie Report (PDF Version)
Terrible name and that's why I haven't chosen to release this but it's full of really useful, valuable information for anyone attempting to build an online business – or struggling to find the way.
Your Brain at Work by David Rock (PDF and MMAP Versions)
You have a brain.  You work.  🙂  There's got to be a tip or two here you'll find useful.
Value Creation (PDF and MMAP Versions)
Since marketing is a set of processes for CREATING, communicating and delivering VALUE to prospects and customers then have a broach overview of the many, many ways we go about doing that is required.  I refer to this often and if you're ever in need of additional ideas for creating value that helps set you apart from the competition then here you go.Most of the information here comes from The Personal MBA but I find it more useful to look at a single sheet of summarized information that to flip through dozens of pages in a book.
We Are All Weird by Seth Godin (PDF and MMAP Versions)
Another mind map that summarizes the information from Seth Godin's book "We Are All Weird" which emphasizes (and inspires) us to see what's unique about our interests and then to seek out the tribe that clicks with us.  Seriously, you only need 500 people in a world of billions to make a six-figure income and Seth shows you how.
Mind Maps (Mindjet MMAP format – All Mind Maps – Zip File)
WordPress won't allow me to upload the MMAP files, so there all here in one handy zip file.  If you have Mindjet Mindmanager or another mind mapping software that reads MMAP files (most do) then you can edit and use these as you like.  If you don't have mind mapping software then use the special PDF files found above – they don't require a special reader (but, of course, you can't edit them either).
Just Added!
Product Launch Success
Four-module training program that covers everything from product ideation to developing a media kit.
Getting to Yes – Mind Map
Time-classic on negotiation.
10 Adsense Secrets by Ryan Deiss
IMXFiles – Volume 1
(This was a brilliant offering that originally sold for $97.  It includes contributions from myself, Keith Baxter, Dr. Mike Woo-Ming, John Hostler and Jordan Hall.
The Best Damn Ebook Ever by Eric Louviere
Free Your Mind
The second product I ever created is a collection of ideas for getting control of your mind and overcoming mental and emotional blocks.  Someday I'll re-do this and start selling it again.

Wow!  Yeah Baby!
That's a Mucho, Mega, Ultra, HellaLOTTA, Bang for the Buck!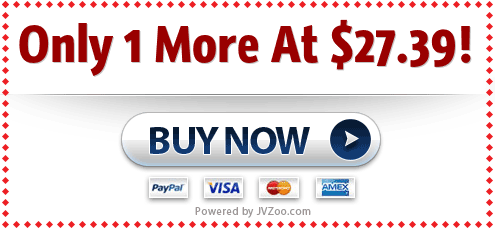 PS – No.  No resale or private label rights are conveyed with any of this material.  It is intended for personal use only.  In advance, I thank you for respecting that.